HEALTH, SAFETY AND WELFARE
Politubes is committed to ensuring health and safety by providing organization, instrumental and economic resources.
Politubes' commitment to presiding over Occupational Health and Safety issues is also reflected in a systematic approach to monitoring and prevention.
Continued training activities about Health and Safety issues.
Politubes has zero work injuries.
Maximum attention to Welfare and dedicated company regulations.
We have adopted agile work, with positive impact on both home-work travel and work-life balance.
ACCESSIBILITY, EQUITY AND INCLUSION
Human capital is our most important resource.
For Politubes, inclusion means "to include," maintaining, protecting and enhancing the unique characteristics of each individual person.
We invest in training and awareness of cross-cultural enrichment and promote gender equality.
We promote skills growth and invest in product quality training, health and safety training as well as professional training in general.
We have adopted a Code of Ethics and Mod. 231/01 with firm condemnation of all forms of discrimination.
Seventy percent of the workforce in Politubes is female.
TRAINING OF HUMAN RESOURCES BY TYPE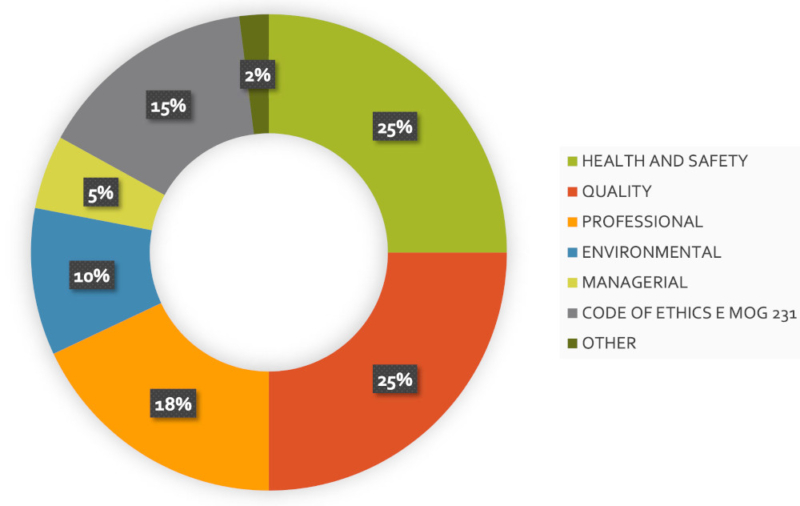 COMMUNITY AND CHARITY
Sustainable engagement also includes being concretely part of the community.
Social responsibility must also extend to the territory in which the company operates and, in general, to the world outside the company.
We have been collaborating for years with Milan Polytechnic University in order to enable work practice for students and graduates in a shared educational path.
Through our responsible purchasing, we support the National Food Bank.